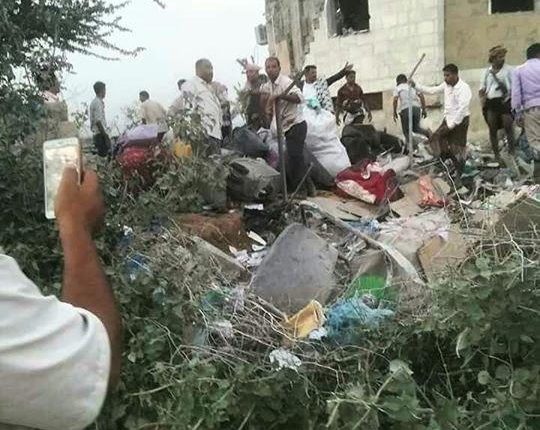 the Saudi recent crimes in Yemen
In any war, the simple citizen pays the price of this war. Over the four years of the war on Yemen, the simple citizen pays the cost of this war, in many cases of targeting civilians, the Saudi coalition says that he targeted in accordance with international humanitarian law!
It is strange that these crimes committed by the Saudi coalition did not move the conscience of the free people in this world, thousands of families were killed and displaced along the geographical area of ​​Yemen, killing children, women and men without any reason and without any justification!
Taiz province had the largest share of these crimes committed by the Saudi alliance, On June 28, 2019, at around six o'clock in the evening, the Saudi warplanes launched two raids targeting the home of Abdulqawi Abdo al-Kindi while he was with most of his family in his home in Werzan area of – The Khadir district.
Citizen / Abdulqawi Abdo al-Kindi is known for all the people of that region, he is a man known for his charity work and helping poor, he is a businessman and has no hand in this war.
Abdulqawi Abdo al-Kindi was present among his family at the time of the targeting, he was killed along with seven of his family and children and two others were wounded. The photos the severity of the crime.