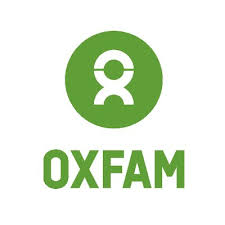 Yemen still starved of food and fuel after month-long suspension of blockade
Despite last month's temporary lifting of the Saudi led-coalition blockade of Yemen's northern ports, in the past three and a half weeks only 18 per cent of the country's monthly fuel needs and just over half its monthly food needs have been imported through these ports, Oxfam said today.
These ports provide most of the goods the country needs to import with 80 per cent of all goods coming through Hodeida, one of the northern ports. Ninety per cent of the country's food has to be imported. The arrival of much-needed new cranes in Hodeida is very welcome and crucial to speeding up supplies through the port. But the continued restrictions of vital supplies further endangers the 8.4 million people living on the brink of famine.
Oxfam warned of a catastrophic deterioration in what is already the world's worst humanitarian crisis and the site of the largest cholera outbreak on record. The organization said that the lives of 22 million people in need of aid will continue to deteriorate if there is not a significant rise in the imports of the vital food, fuel and medicine. On the 19 January the blockade will have been lifted for a month and Oxfam is calling for all ports to remain open to the uninterrupted flow of commercial and humanitarian goods. read more….
https://reliefweb.int/report/yemen/yemen-still-starved-food-and-fuel-after-month-long-suspension-blockade